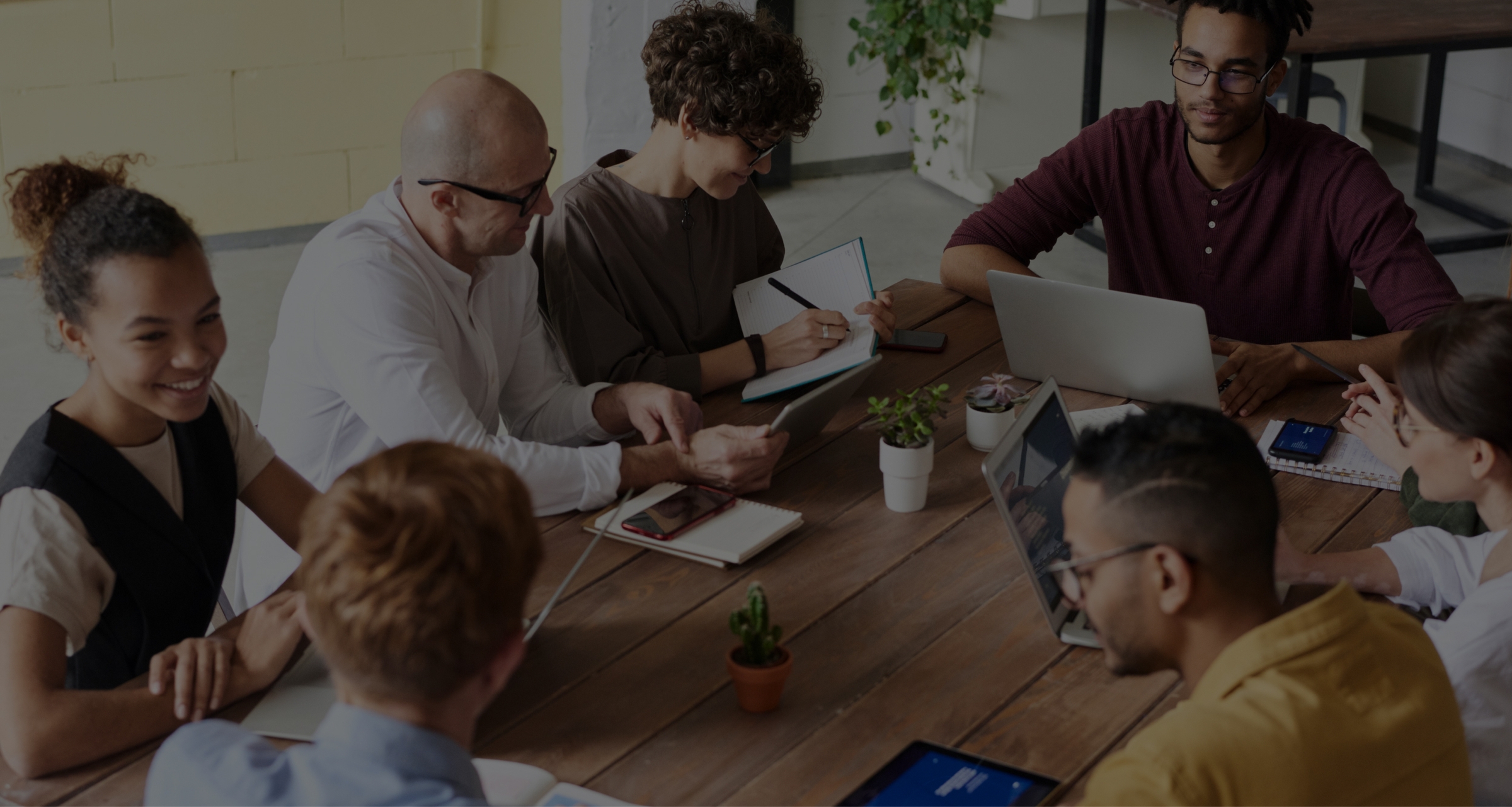 Seedium CEO Mike Kopyl About Providing Reliable IT Solutions
By Anna Stark | July 04, 2022 | Company News
The Seedium company is actively growing and is increasingly attracting the attention of reputable platforms in the IT world. Thus, recently, the GoodFirms team became interested in the success story of our company and invited Seedium CEO Misha Kopyl to an interview. In an exclusive talk with GoodFirms, Misha shared the story behind launching Seedium, our approach to providing quality services, as well as his expectations for the future of the company. So keep reading to learn more about our expertise.
Seedium is a leading IT solutions company offering global DevOps, Mobile App Development, Software Development, Web Development, App Designing (UI/UX), Maintenance & Support services. The company was founded in 2017 in Kyiv, Ukraine. The dedicated team has excellent experience in cutting-edge technologies to create innovative solutions for startups and small businesses.
Seedium has achieved notable recognition on Upwork as a "Top Rated provider with a 100% success rate", as well as absolutely five-star reviews from the clients on Clutch and GoodFirms platforms.
The company's notable facts:
• 20+ Team members
• 5+ Years of experience in the IT industry
• 25+ Clients worldwide
• 45+ Projects completed successfully
Seedium's name came from the core "Seed" word which brings value to growing the business and initial focusing on seed-round startups. Similarly, Seedium provides ultimate web development services and sophisticated DevOps solutions to their clients, helping to scale projects from the MVP/PoC to big businesses.
Seedium works globally with a passionate team of IT professionals. They are professional at work and possess exceptional experience developing IT products at reasonable rates. The team is determined to produce products for small and medium-sized businesses and help achieve their business goals. Seedium unites skilled & talented employees who work remotely from Ukraine, Georgia, Spain, and Germany.
Misha noted that Seedium has served successful IT solutions for the real estate and healthcare industries in the US and European markets. Seedium worries about the IT project and takes care of all technical issues, thereby allowing SMEs (small and medium-sized enterprises) to focus on other activities. The team guaranteed excellent quality and on-time delivery. Costs are also reasonable!
Further, he added that the dedicated team optimizes the technicality of the business and, by an innovative approach, takes it to the next level. They regularly update the process with their clients to maintain effective communication with each other. This approach helps Seedium's team comprehend clients' needs & their business objectives.
Misha talked about the company's business model, which is an in-house web development provider.Seedium's team of experts provides quality services for the development of reliable solutions for clients' businesses. They are focused on long-term relationships with clients and maintain a high level of customer satisfaction.
This approach requires detailed market analysis and comprehensive attention from the team and distinguishes them from other companies represented in the IT sector.
The team has experience in project development in various fields, including real estate, healthcare, business Services, and SAAS solutions. Misha shared that they work with clients worldwide - from the EU to the US, Saudi Arabia to Australia, and New Zealand. More than 90% of clients are in long-term partnerships with whom they have a trustworthy relationship, and around 60% of clients have contacted again after hiring Seedium's IT services.
Moreover, Misha mentioned web development's core services with diverse levels of sophistication:
• Website & landing page development
• Web app & mobile app development
• Custom web development solutions and integrations
• Technical optimization and maintenance
The professional team works on projects from generating creative ideas to implementing the development process and producing fully customized products for startups and small & medium-sized companies in the shortest terms and at affordable costs.
Seedium's fixation on the client's business success is one of the core values. The client's business success rate motivates the team to work more creatively & innovatively. Thus, they never compromise in providing quality services, so while working on clients' projects, they are cautious and keep their eagle eyes on minor details. Misha said that the most potent results are only achievable through building client trust.
The company has standardized its DevOps process through which they produce engaging app designs for clients. They assure their clients won't face any issues while using the product; they resolve technical errors through 24*7 customer support and maintenance. Therefore Seedium has been listed among the top DevOps consulting service companies in Ukraine at GoodFirms.
When asked about the support system Seedium's team provides to their client, Misha beams that a complete transparent workflow and being aware of customers' needs is the most vital part of company's business relationship.
Transparent is the best policy and for Seedium it is not just words. The company constantly updates the current stages of product development, and customers have the opportunity to monitor the status of the project. The team is always ready to chat if customers have any doubts about the development process or any other issues they are facing.
Furthermore, they understand the importance of meeting customer requirements and deadlines. At Seedium, the team assesses possible risks as early as the planning and development stage of developing the project roadmap. This helps to minimize the chances of any problems in the development process and to complete the project on time.
The team follows the payment structures, which depend on the project specifications, and they try to provide a suitable system according to the client's needs. It includes hourly payments and fixed-price contracts. Misha talked about a budget scenario in which a quality-based web or mobile app development takes 1,000 working hours with a budget starting from $35,000. The team uses innovative tools and pre-ready solutions to minimize the time and cost of quotes for their clients.
In the end, Misha shared his vision for the future of the company and its goals. He said that the Seedium team does not plan to stop there and will continue to actively grow in the future, constantly improving its services to become a leader in the IT market.
Hence, having read the passage from Misha Kopyl's interview, one can also go through the detailed interview at GoodFirms.
About GoodFirms
Washington, D.C.-based GoodFirms is an innovative B2B Research and Reviews Company that extensively combes the market to find business services agencies amongst many other technology firms that offer the best services to their customers. GoodFirms' extensive research process ranks the companies, boosts their online reputation, and helps service seekers pick the right technology partner that meets their business needs.
About the Author
Working as a Content Writer at GoodFirms, Anna Stark bridges the gap between service seekers and service providers. Anna's dominant role is to figure out company achievements and critical attributes and put them into words. She strongly believes in the charm of words and leverages new approaches that work, including new concepts that enhance the firm's identity.