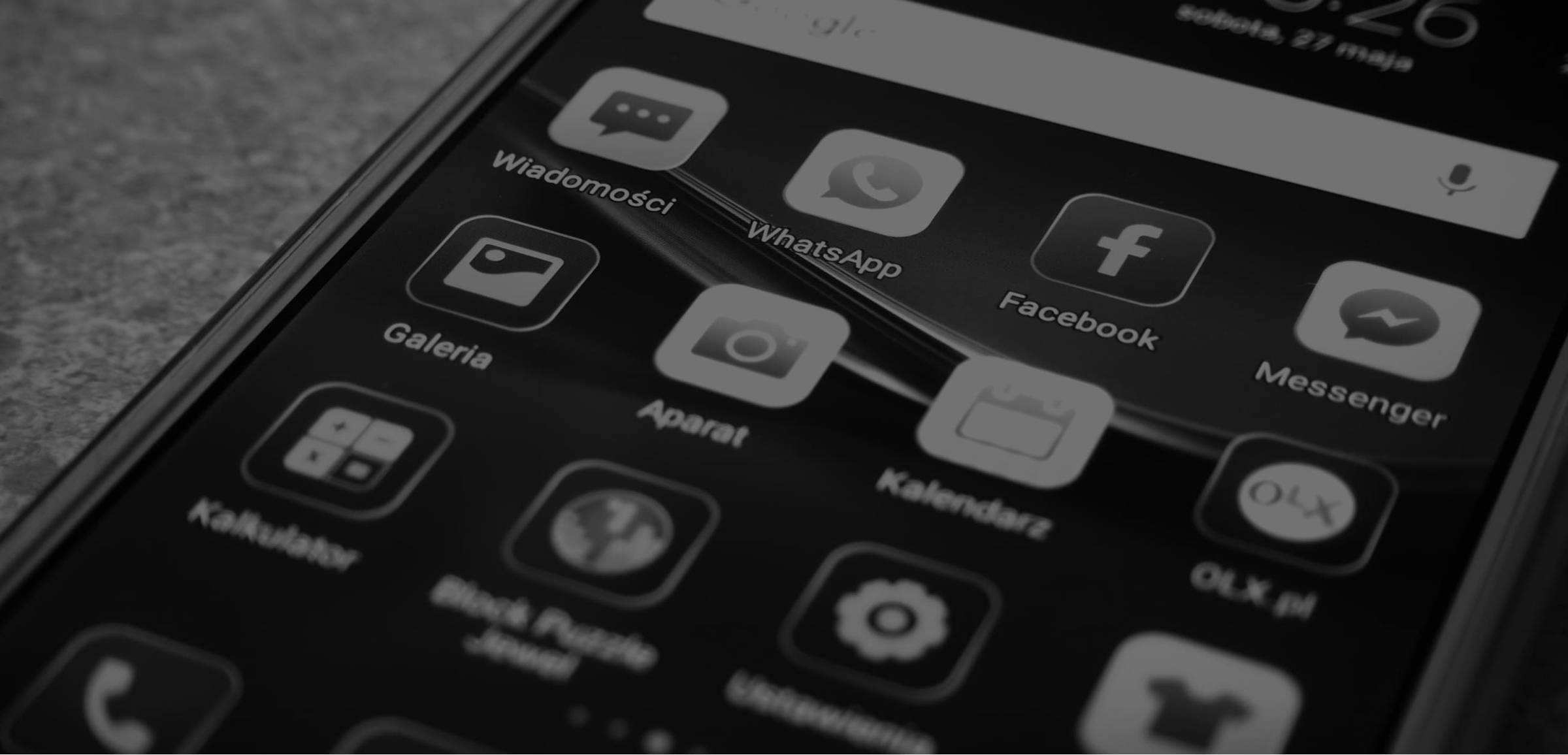 Mobile App or Mobile Website: Which is Better For Business?
By Mariana Demchuk, Ihor Balan | August 01, 2022 | Web Development
For several consecutive years, the percentage of global mobile web traffic has been growing rapidly, and in the second quarter of 2022, it reached the mark of 58.99%. In the present day, you should ask yourself not whether your company needs a mobile strategy, but which solution for a business to choose - a mobile application or a responsive website?
At first glance, mobile app vs website may look very similar, but they are two completely different environments. Deciding which environment best suits your needs depends on several factors, including your target audience and budget. Further, in the article, we will analyze the advantages and disadvantages of each option.
Mobile Website: Main Features, Pros & Cons
A mobile site is a special version of a website adapted for viewing on devices. Access to it is carried out in the usual way for any Internet user - by using the browser on the device. Access to the internet is a prerequisite for working with the site.
The key standard for creating mobile websites is responsive design. Thanks to this design development technology, the website can adapt to the screen size of the device from which it is viewed. This technology reduces the cost of development, as there is no longer a need to create separate versions of the site for desktop and mobile devices.
If your goals are primarily related to marketing and you need additional coverage of the target audience, a mobile site is the best option.
Advantages of a mobile website:
traditional web interface familiar to most users;
compatibility with any device regardless of the platform";
wider coverage. Considering the previous point, when comparing "app vs. website", the latter wins in terms of reaching a potential audience. To start interacting with the site, users just have to follow the link;
it is easier to fix errors or change functionality. There is no need to release updates, compared to the mobile app. Any changes become active and visible immediately on all devices;
the cost of entering the market (except for development) is lower, it is enough to pay for the domain name and hosting. To publish an application in the App Store, or Google Play Market, many requirements must be met;
it is easier to find developers for the websites compared with mobile apps;
the cost of site support and maintenance in most cases is cheaper and requires the involvement of a smaller number of specialists.
Disadvantages of a mobile site:
a lower level of convenience, as it is not possible to fully use all smartphone functions (GPS, photo, and video camera);
the impossibility of working in offline mode, a network connection is required;
not always a good user experience, as it is challenging to implement the same interface on desktop and mobile devices.
Mobile Application: Key Features
Mobile applications are installed from the App Store and Google Play and work directly from the device without the need to use a browser. Native mobile applications are created using Java or Kotlin for Android and Swift, Objective-C, and C++ for iPhone and iPad. However, there are special frameworks, such as React Native, that allow you to write applications for both platforms at once, saving time and money on development.
Being installed on the user's device, the mobile application is an excellent tool for direct contact with the user and is optimally suited for increasing the loyalty of the audience.
The client can return to the site or not, and there's not much you can do here except send out promo emails. In general, this approach in marketing is considered passive. But with mobile applications, marketers can use push notifications to improve customer interaction. The recommendations tailored to individual user preferences increase CTR and help to build customer loyalty.
Thus, according to the statistics, US users spend approximately 3 hours on the app and around 24 mins on the browser. And in 2022, the stats are likely to change as the app usage would increase to 3 hours 47 minutes, and browser time would decrease to 23 minutes.
Also, people who regularly use their smartphones for shopping prefer to use mobile apps. The number of transactions on mobile sites is much lower than the number of transactions occurring on mobile apps. About 67% of online shoppers using their mobile devices to make purchases prefer apps.
Advantages of the mobile application:
high level of interactivity, the user can interact with it in various ways;
the possibility of accessing all or most of the functionality of the device, for example, accelerometer, GPS navigation, camera, etc.;
mobile applications provide a better user experience, load faster, and correspond to the general UI of a specific OS;
mobile apps offer a much more personalized customer experience and the ability to offer relevant recommendations, as well as easier tracking and monitoring of user interactions (interests, location, usage, and behavior).
another significant advantage of mobile applications is that they can be used offline, without an Internet connection.
Disadvantages of mobile applications:
high compatibility requirements. For the normal functioning of the application, it must meet the requirements of the specific OS;
the cost of development, support, and maintenance will be higher than in the case of a mobile site;
it usually takes more time to create a mobile application;
to start using the application, the user must install it on their device.
What Should Be Considered To Make The Right Choice
Thus, none of the arguments above tip the scales one way or the other. Each solution has both advantages and disadvantages, so it is necessary to make a decision based on the current situation and specific needs.
However, to choose the best option, you should pay attention to the following items and highlight which of them are critical for your business.
Promoting & Customer Engaging
If your marketing strategy involves actively attracting users from the Internet, then it is better to focus on the mobile version of the website. A website is much easier to promote. SEO optimization, advertising, crowd marketing, backlinks, etc. - these marketing campaigns help to cover all possible channels for attracting customers on the Internet. As a result, a website typically attracts 3 times more unique visitors per month compared to an app.
Updates
Unlike mobile apps, users don't have to spend time installing new versions and updates of your product to improve the site experience. Because websites are easy to update, fix bugs, and maintain, users will likely not notice the upgrade process and will be able to jump right into the new features. Of course, in recent years, updating applications through the App Store or Google Play has accelerated significantly, but still, releasing a new version of an application is a longer and more costly business than making changes to the site.
Limited Budget
Another important factor to consider is a limited budget, especially if you want your app to be present on multiple platforms. Unlike mobile applications that work only on certain platforms (iOS or Android), the site can be accessed from any mobile device, regardless of the operating system. In addition, the cost of the mobile version of the website is usually included in advance in the cost of creating the site.
Advanced Personalization
If your users want a higher level of personalization or your product has a networking/social element, then a mobile app is the best approach. Mobile apps provide greater personalization by allowing users to be recommended tailored offers based on their interests, location, usage, and behavior.
Native Functions of the Smartphone
Developing a mobile app instead of a website will allow you to access and use the built-in features of your mobile device, such as your smartphone's camera, contact list, or GPS. Additional built-in features will enhance your product's own experience and therefore provide excellent customer service.
Offline Presence
Also, if you want to give users access to content without an internet connection, it's ideal to have a mobile app because users will still be able to use it offline.
Personal Data Security
If you want to develop a digital solution that requires users to provide sensitive data and information, such as online banking and fintech solutions, or healthcare applications that include medical data and personal medical history, a mobile app may be the optimal solution. The apps offer Touch ID, Face ID, and two-factor authentication, such as using GPS to verify a user's location before giving users access to sensitive information. ‍
Mobile App vs Mobile Website: Which To Choose?
From the above, it can be seen that a mobile website and an app complement each other, so we recommend having both. The site is suitable for finding potential customers, while the mobile application retains visitors. Taking these features into account helps to create the right promotion strategy that has a positive effect on any business project.
For example, if online interaction with the user is planned as the main option, then first you need to take care of the mobile version of the site. This will help to reach the target audience and attract new customers. Next, you can start building customer loyalty to your brand by implementing mobile applications for selected platforms. For most business applications, this option is the most appropriate.
If you need high-quality mobile development, be it a mobile website or an application, do not hesitate to contact us, and we will help you realize your ideas in the shortest time. Seedium professional team will analyze the specifics of your project and find the best solution that meets your business needs.
Final Thoughts,
There is no universal answer as to which is better - a mobile site or an app. In each specific case, it is necessary to start from the set goals, available opportunities, and specific scenarios of use.
If you need interactivity, the ability to perform various types of calculations and there is need to use the capabilities of the device/OS itself, developing a mobile application will be the best choice.
If you need maximum coverage, time and budget are limited, and the main purpose of the tool is to inform the audience about the company, events, and marketing activity, you can limit yourself to creating a mobile site.
However, it is important to remember that a mobile application and a mobile site are not mutually exclusive options. Moreover, a multichannel approach can provide the most effective result for your business.